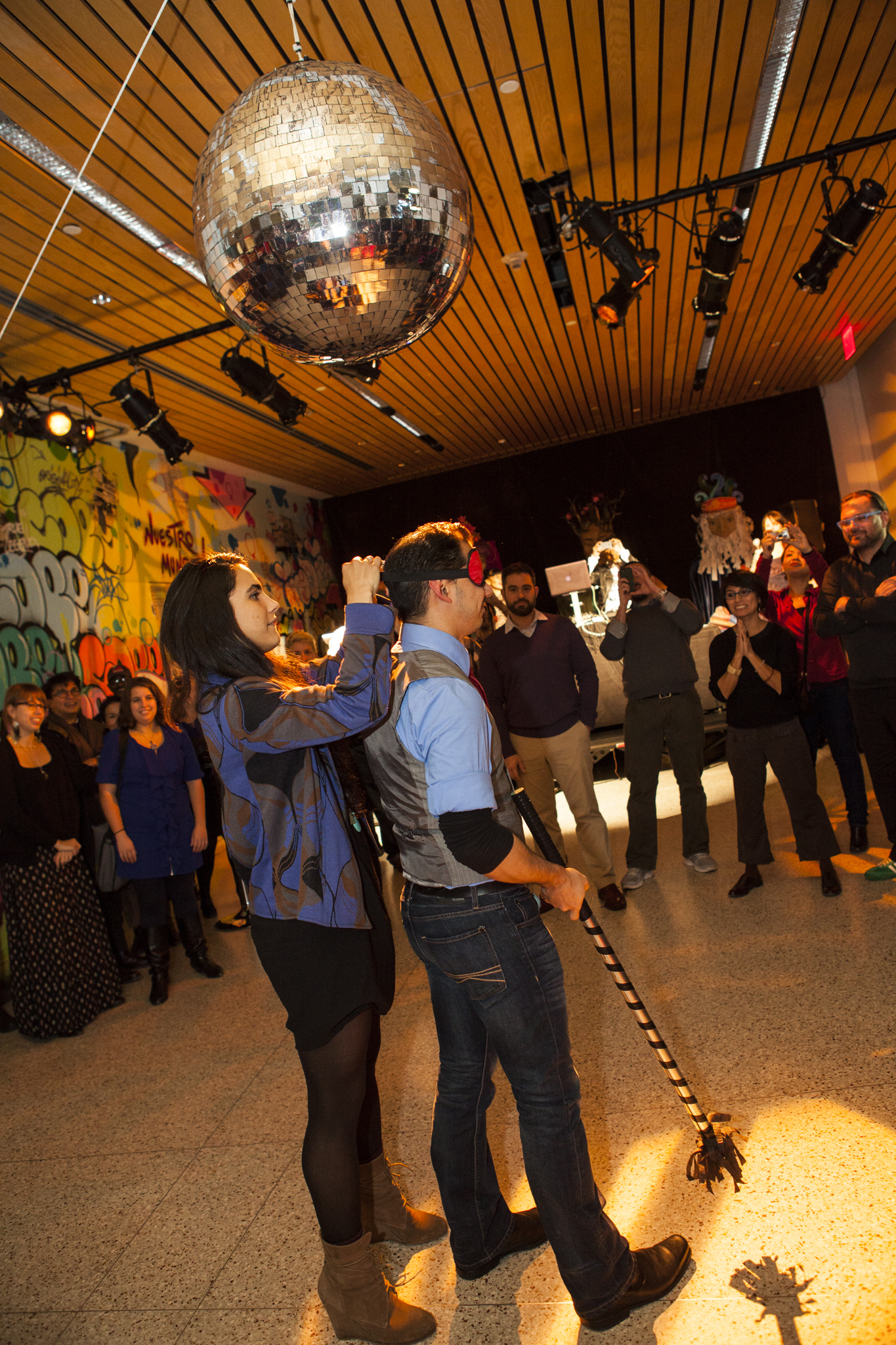 2013
interactive installation
28 x 28 x 28 inches

Breaking Bienal was my project for the La Bienal 2013: Here Is Where We Jump exhibition at El Museo de Barrio. The curators asked me to make another disco ball piñata, so I decided to fill this version with items that I collected from the artists in the exhibition, including: objects that relate to the artists' work in the show, artifacts of their artmaking process (like material remnants, test objects, etc.), and even some special pieces that they created just for my project.
Throughout the summer, my piece operated on a motor with pin spotlights, just like a regular mirror ball, reflecting light around the room during the museum's weekly dance parties. Near the end of the exhibition, the public was invited to gather and smash my piñata as part of Performa 13, putting all the artists' contributions up for grabs.
More Information:

Process video: The making of Breaking Bienal