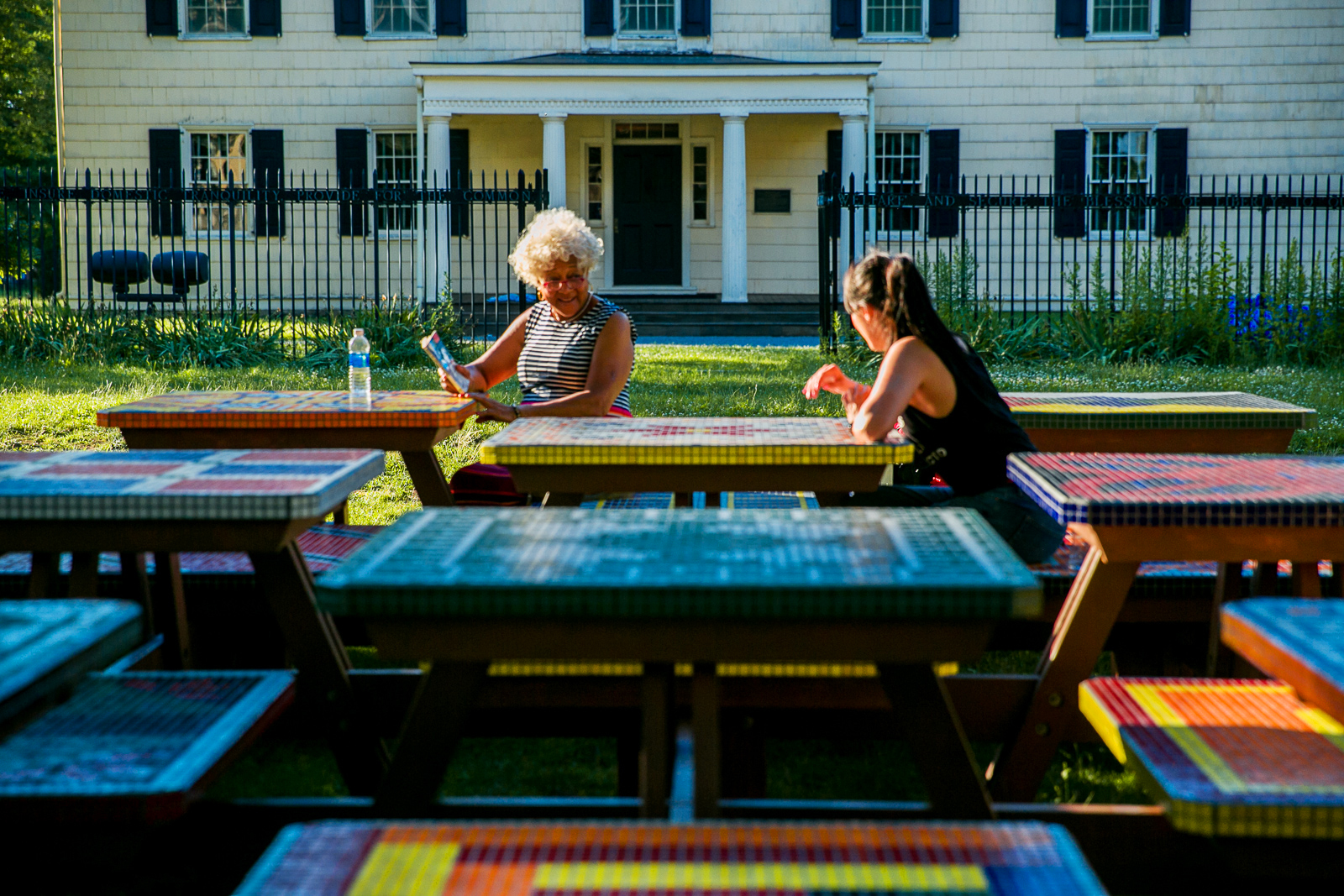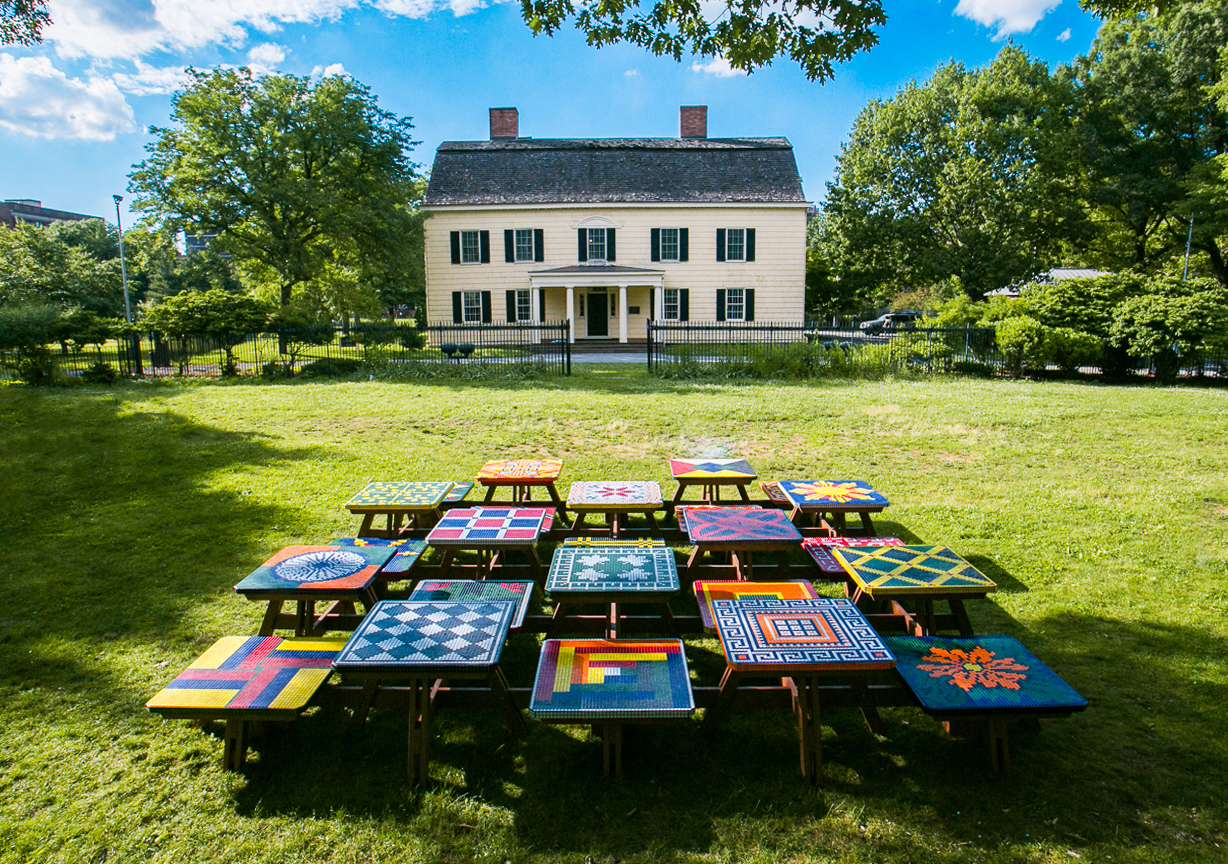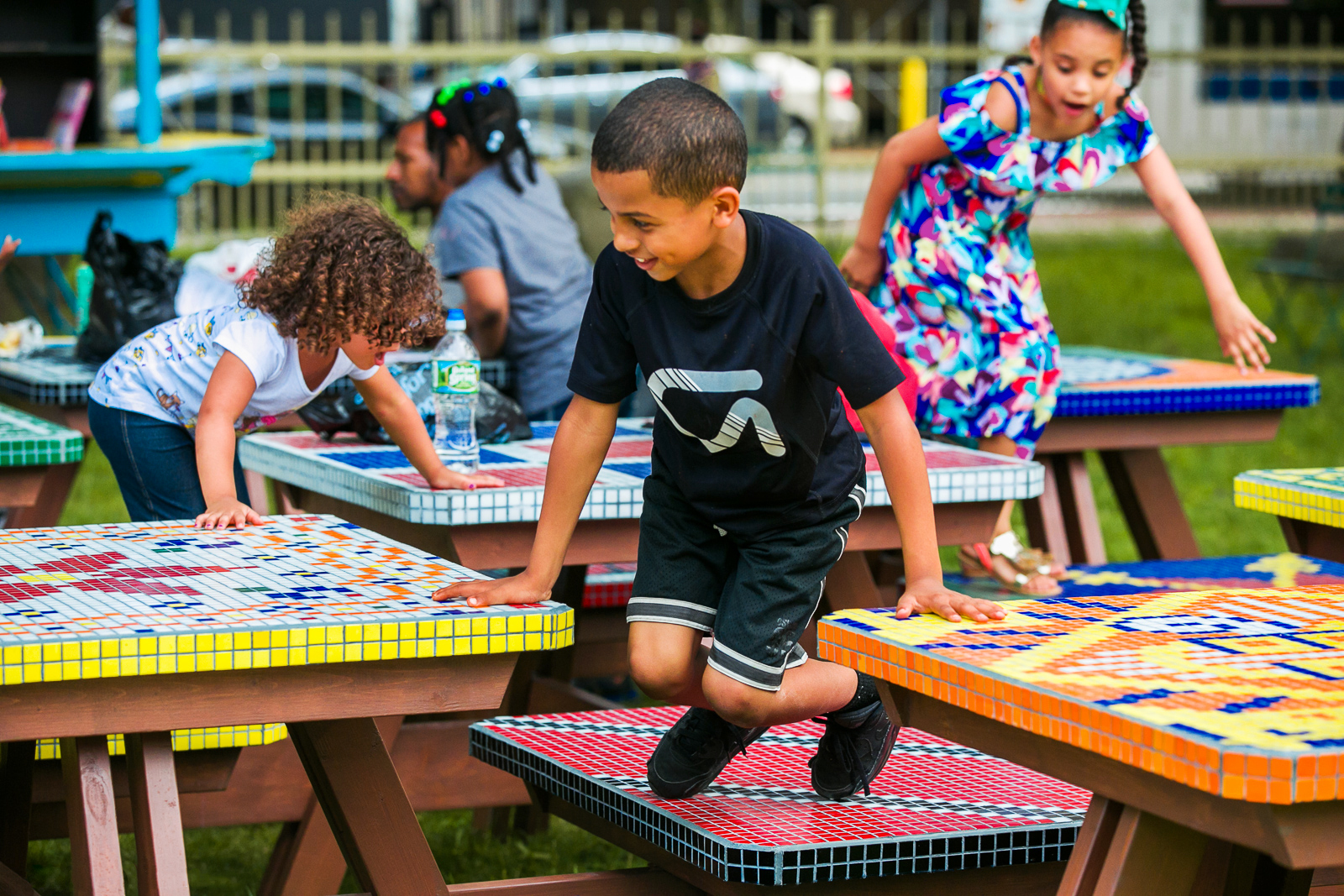 2017
wood, glass tiles
2½ x 21 x 21 feet

Common Ground is an interactive sculpture that literally brings people closer together. It celebrates harmony through diversity and the ideals of its park's namesake, Rufus King.
The interconnected tables and benches each have a different mosaic design inspired by the neighborhood's unique mix of cultures and iconic architecture, as well as by the patterns within the adjacent King Manor Museum.
Common Ground was commissioned by the NYC Parks Department as part of the Art in the Parks: UNIQLO Park Expressions Grant for Rufus King Park in Jamaica, Queens from June 2017 – June 2018. It was moved to The Aldrich Contemporary Art Museum in Ridgefield, CT from June – November 2018. It is currently located in Hudson Square in downtown Manhattan (on King St x Hudson St).
More Information:
Process Video: The Making of Common Ground
video: Eamon O'Connon for UNIQLO USA