The Course of Emotions: a mini-golf Experience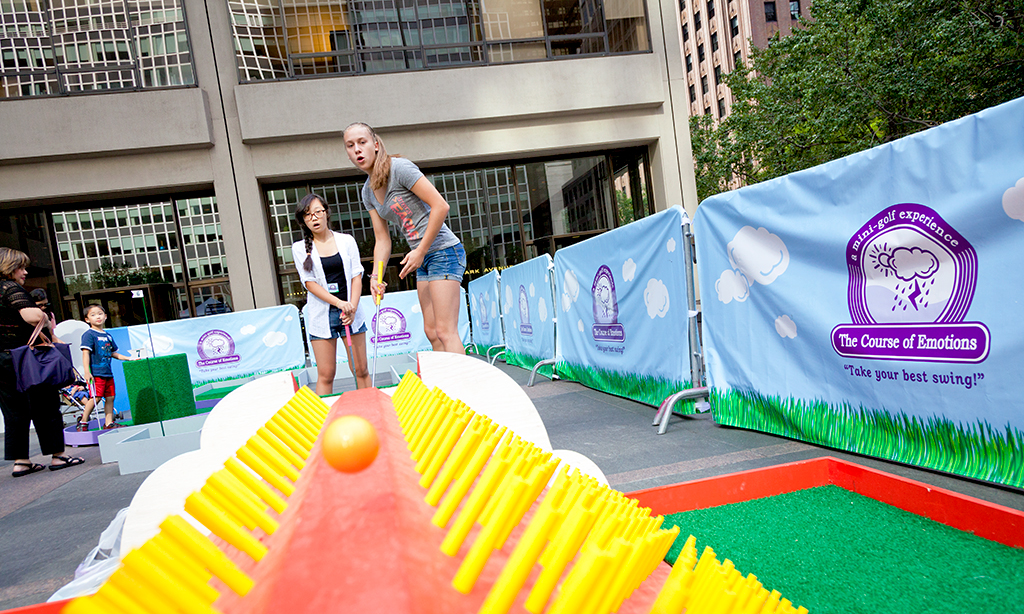 2013-2014
interactive installation
dimensions variable

The Course of Emotions: a mini-golf experience was a fully-functioning, 9-hole miniature golf course, where each hole presented a different emotional obstacle, like: Worry, Jealousy, or Anxiety.
The Course of Emotions is a fun way to look at challenges that everyone faces, and it gives players a rush of exhilaration when they are able to overcome them. Using the kitschy miniature golf format, it allows people to tackle the emotions together, transforming an individual experience into a collective one.
This version was commissioned by the NYC Department of Transportation as an art installation for Summer Streets 2013 and 2014. It features many of my favorite concepts from the first course, plus some completely new hole designs and challenging obstacles.
More Information: