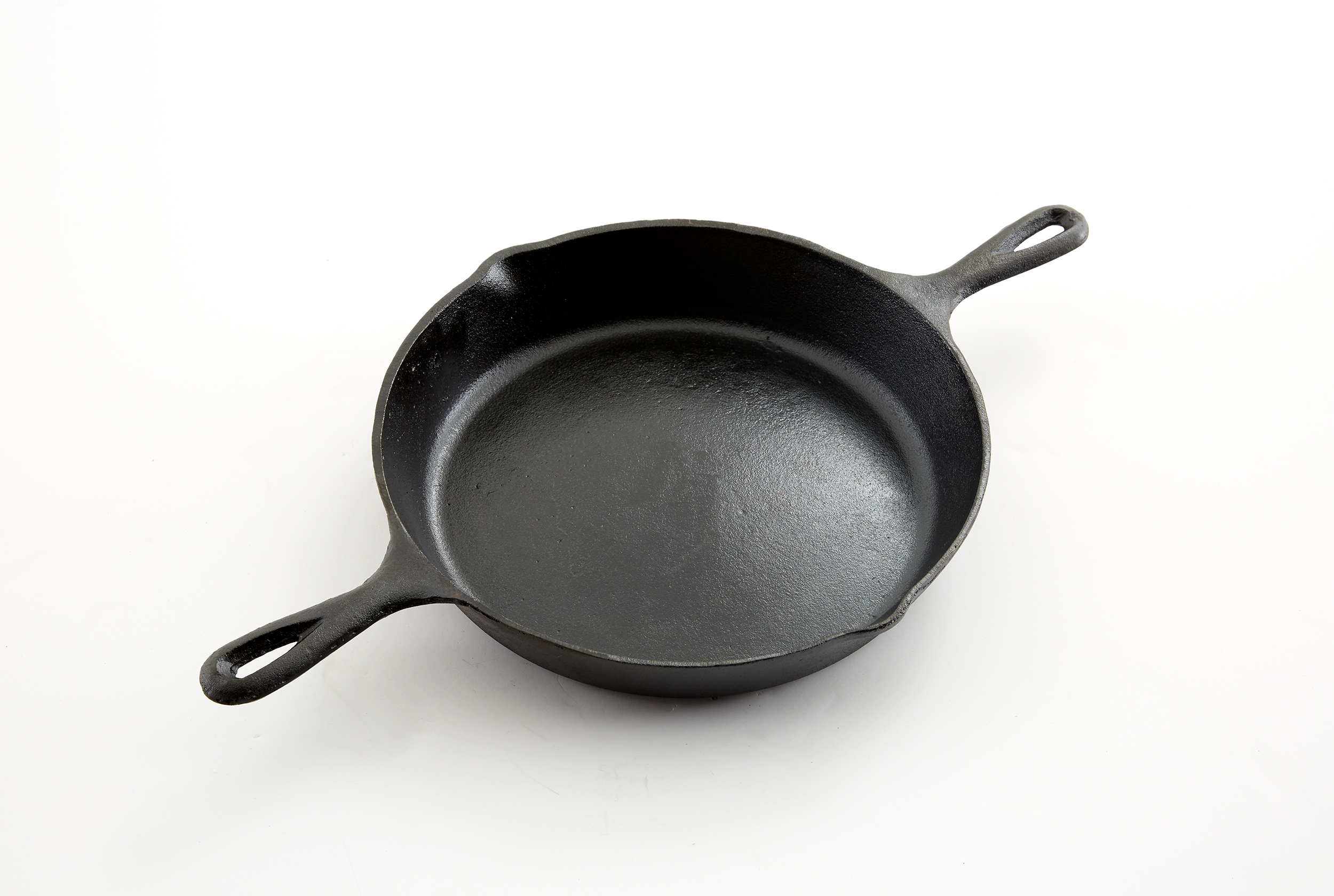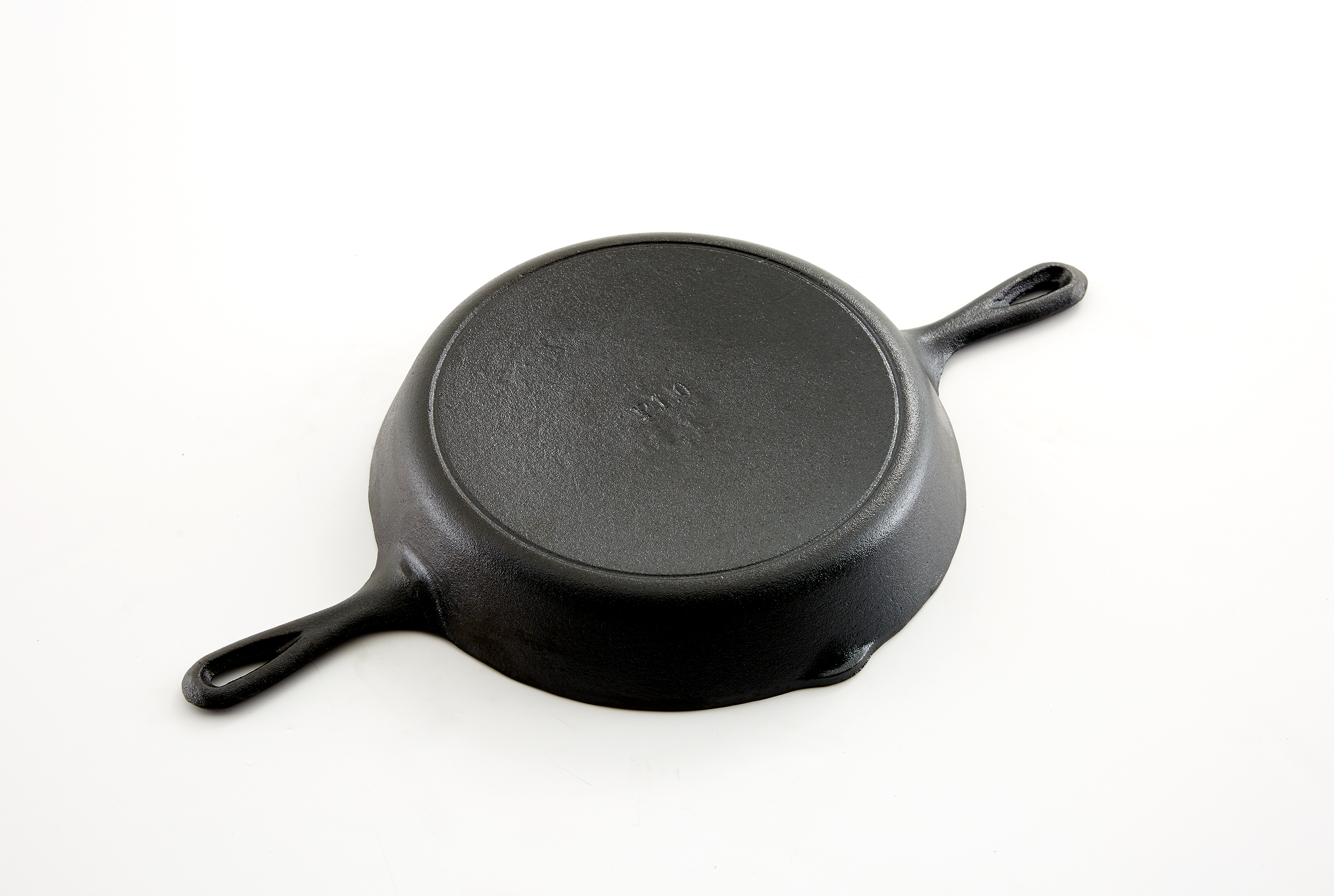 2018
cast iron
23 x 12½ x 2½ inches

"Pattern" is the term used for the object that you make a mold of in order to cast in iron. I took a plaster mold of a store-bought pan and made copies in wax, and I manipulated the wax to make my own pan patterns. Then I made resin-bonded sand molds from the wax patterns in order to pour iron into.
This pan was my very first attempt at casting iron, and the flaws in the finished casting show the many lessons I learned while making this object. I originally intended the two handles to describe when two people disagree in the kitchen, but the opposing grips ended up being personal signifiers for the rigid planning that I usually rely on and the flexibility that I ended up needing to embrace. I eventually learned that success comes when you have a handle on both.
Pattern 1.0 was created at the Kohler Co. factory during Arts/Industry, a residency program of the John Michael Kohler Arts Center. It is a fully functioning cast iron pan with "P 1.0" engraved on the bottom. It has been seasoned with flaxseed oil and is kitchen-ready.
More Information:
photos courtesy of Arts/Industry